Staff
For photos and bios, see our Staff Page
Clergy
The Rev. Libby Wade, interim rector
Gideon's Garden Director of Farming
Ms. Annalise Clausen
Musicians
Mr. Chris Clark, Director
Ms. Lee Cheek, Keyboard
Parish Office Assistant
Ms. Gretchen Fairfield
Financial Information
The 2021 budget is included in our 2020 Annual Report.
Grace Church's Offices and Chapel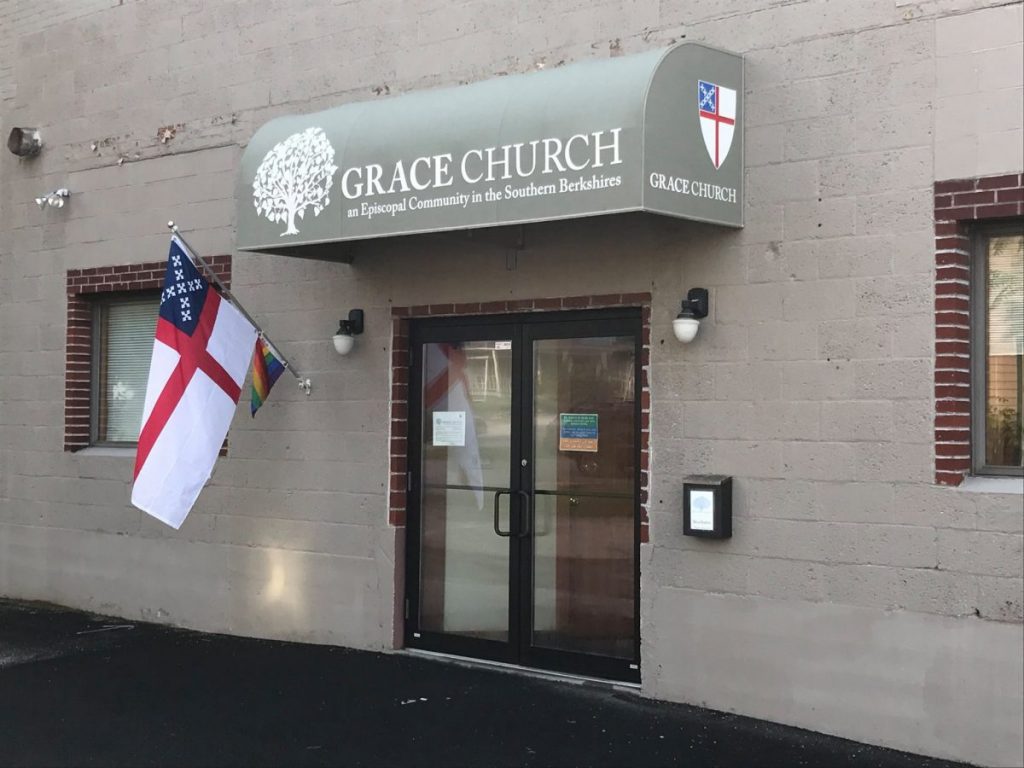 67 State Road: Without our former buildings, the vestry, Bible Study, and other meetings took place at our rector's home. When it was time to call a new rector, we knew it was time to look for a long term rental that suited our needs. We wanted a place somewhere on the main route through Great Barrington, U.S. Route 7, also known as State Rd. In August of 2013 we signed a rental agreement for roughly 1,362 square feet of space at 67 State Road. Most of the work in converting this space was done by parishioners. In this space you will find an area for the office administrator, a Rector's Office, entry vestibule, meeting area, chapel, an additional small office, storage area, and two bathrooms.
When the pandemic began in early 2020, we installed high speed internet to meet the demands of digital church worship. There is parking along the side of the building. Before Covid-19 the meeting space was regularly used by different groups from inside and outside of the church, including the Berkshire Immigrant Center based at St. Stephen's in Pittsfield. During Covid the office space is used by the Parish Assistant and Interim Rector one day a week.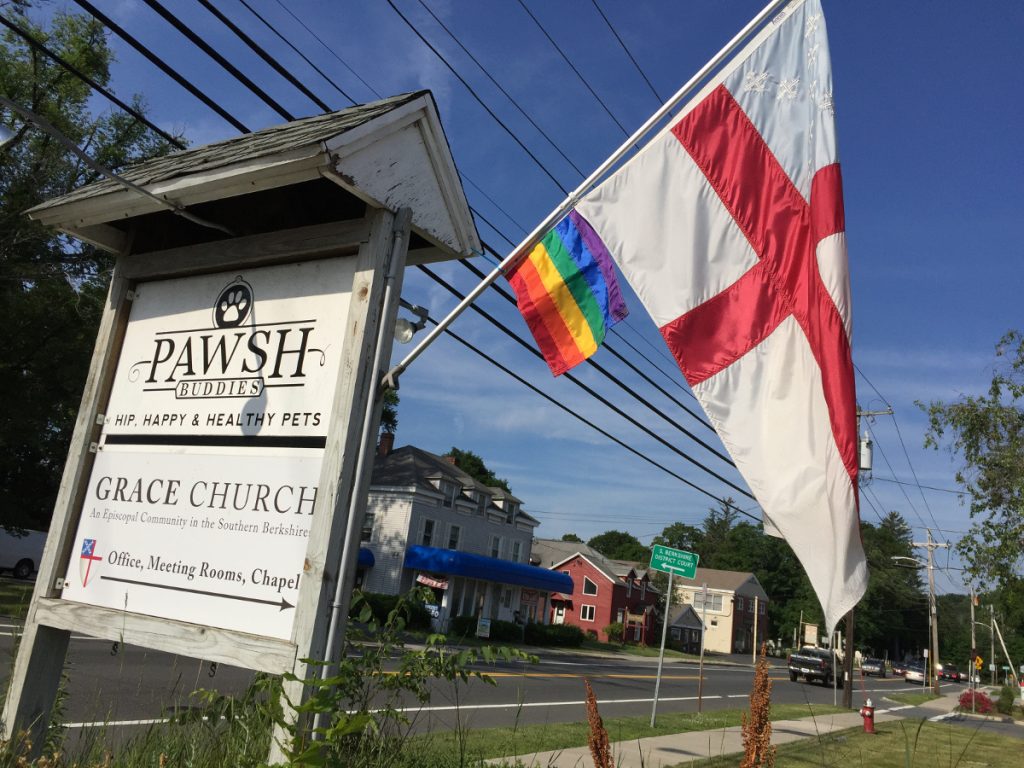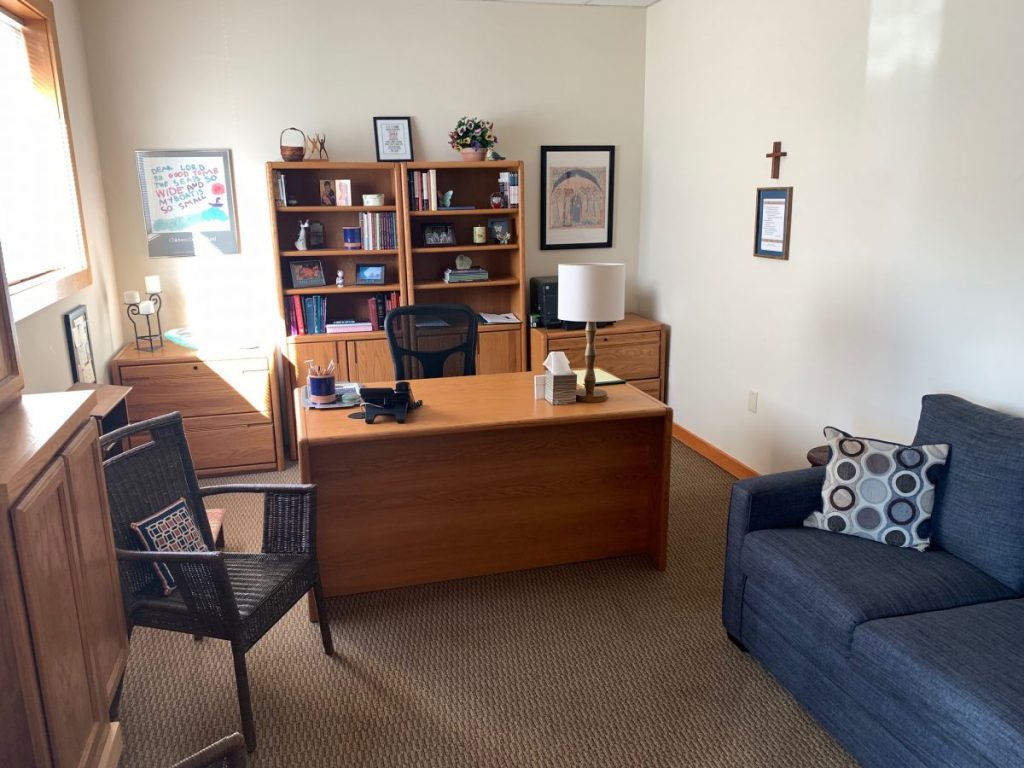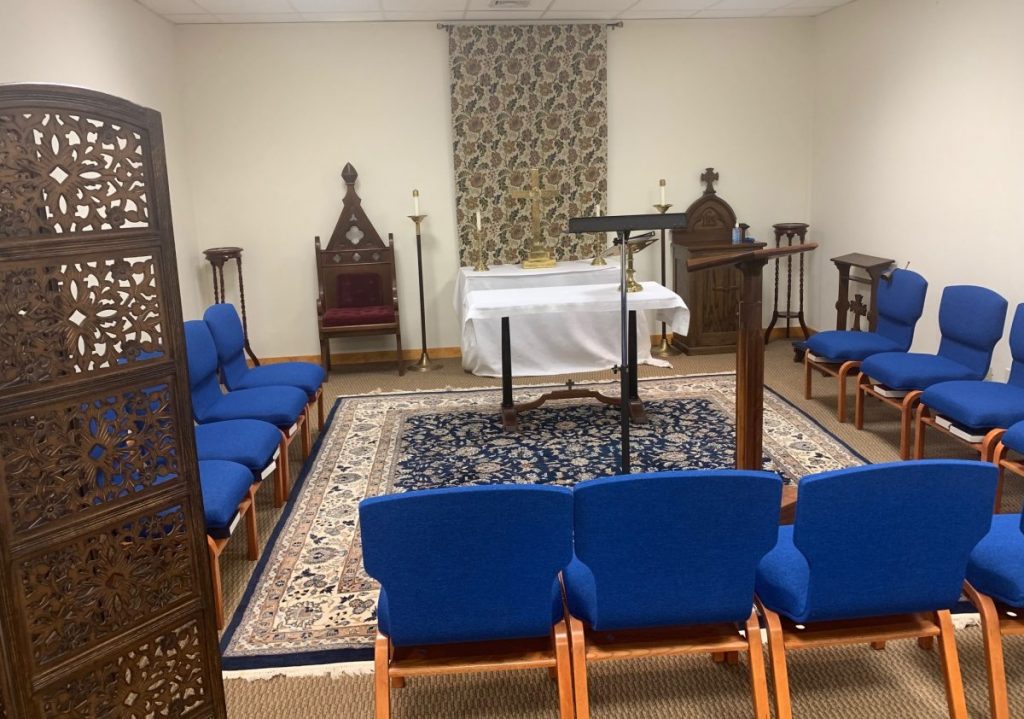 Worship Space at Crissey Farm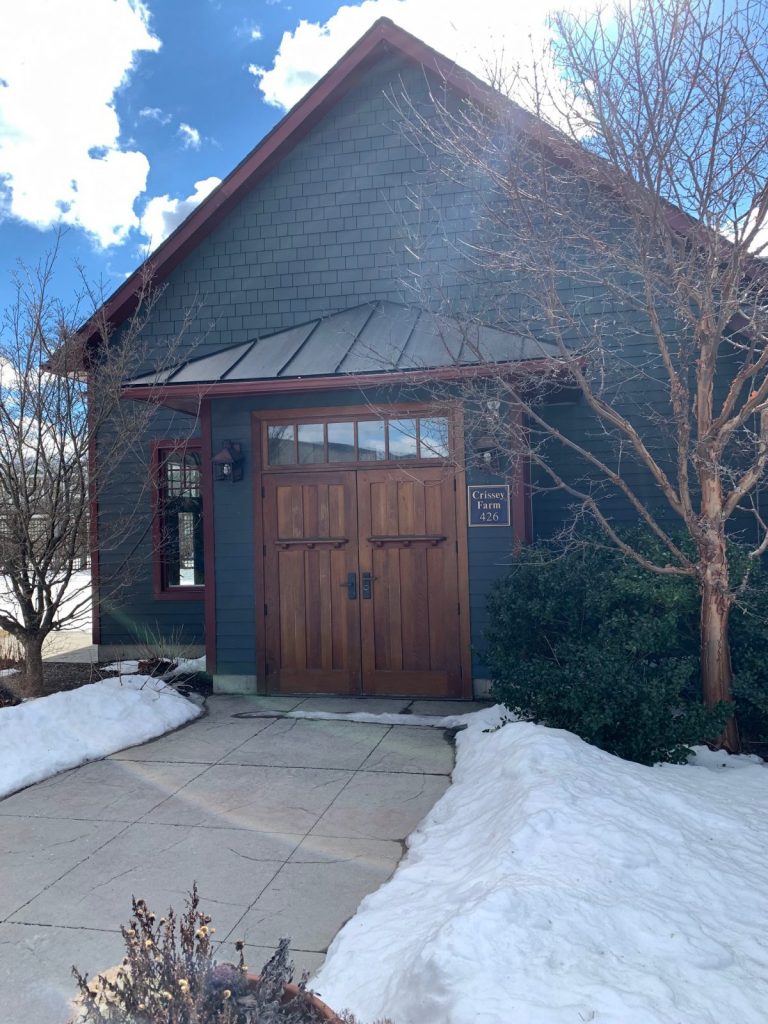 Before Covid-19 Grace Church met for our 10:00 a.m. Sunday Service at Crissey Farm Banquet Facility located at 426 Stockbridge Road in Gt. Barrington, which is behind and owned by the Barrington Brewery. This building is a 6,000 square foot "green" facility capable of holding up to 200 people. Constructed in August 2007, its modern amenities and fresh look have served our purposes well. Older parishioners appreciate the level entry without steps. There are accessible bathrooms as well.
We installed additional sound equipment for our use so that wireless microphones can be used. There is a ceiling projector and large screen, as well as tables and chairs that can be set up for special functions, such as our Annual Meeting. We have also used the space for special gatherings for Lent and for funerals. By arrangement with the Brewery, we are able to use parts of the adjacent catering kitchen, and can contract to have food provided as needed.
Our weekly rent covers Sunday service set-up such as tables needed for the Welcome Team and the altar area. The fee also includes bringing the Yamaha Clavinova, Altar Guild and coffee hour supplies from the internal storage areas. There is outdoor space for children to run and play after the service. Easter egg hunts have worked very well in this area. There is also a terrace with small tables and chairs for summertime coffee hours.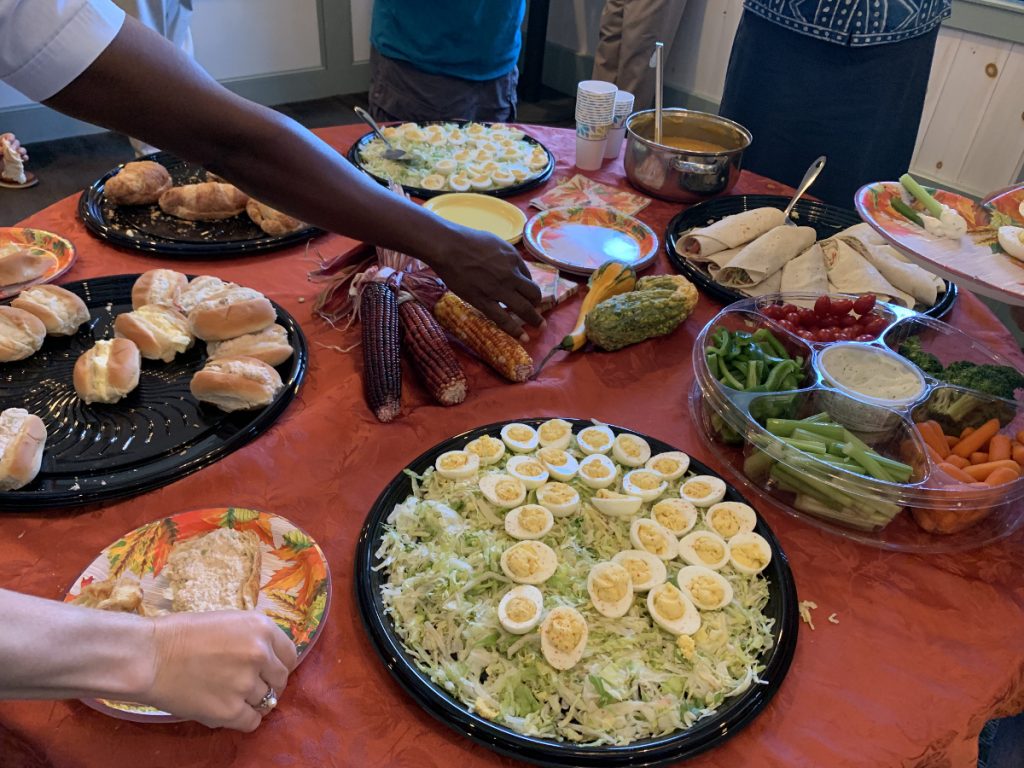 The Profile Committee worked in joy and in prayer for six months to find words to express the collective faith of those who gather as Grace. May these words of our mouths and meditations of our hearts be represented here as acceptable in the sight of our Creator, Redeemer, and Advocate.