The Rev. Cristina Rathbone will begin her ministry with Grace as our third rector on August 1, 2021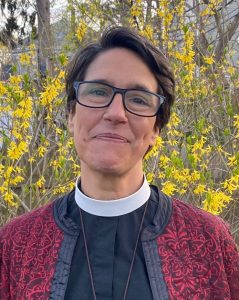 Rev. Cristina (Tina) Rathbone served Boston's Cathedral Church of St. Paul for ten years. As Canon Missioner there, she worked primarily with homeless and marginally housed people. Together with them, she developed a new faith community, MANNA (Many Angels Needed Now and Always), which remains a thriving and multi-faceted ministry of the Cathedral. The daughter of Cuban refugees on her mother's side, Tina went on to develop The Bridge Chaplaincy with the Diocese of the Rio Grande, helping them find plausible, pastoral and incarnate ways to serve migrants and asylum seekers along the international border between Ciudad Juarez and El Paso. She currently works with Episcopal Migration Ministries to launch Neighbor to Neighbor, a national network designed to connect Episcopal congregations with newly arrived asylum seekers in their own, local contexts.
Annalise Clausen, Gideon's Garden Director of Farming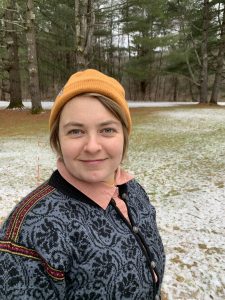 Annalise began farming in 2012 and her journey led her to pioneer no-till techniques with Astarte Farm in Hadley, MA. She managed Astarte Farm for five years expanding production, incorporating a greater variety of plants, renovating the structures and practices of the farm to increase sales to the local market. Now she is joining the Gideon's Garden team, looking forward to maximizing yield from the Gideon's Garden project. She wants the Garden's contributions to help those who are experiencing food insecurity through out Southern Berkshire county. You may contact Ms. Clausen at gideonsgarden@graceberkshires.org
Chris Clark, Choir Director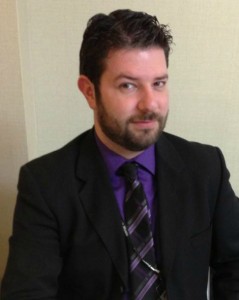 Chris Clark is the Director of Vocal Music for the Southern Berkshire Regional School District in Sheffield, Massachusetts, teaching music to grades 3-12 with 9 distinct choral ensembles. SBRSD has been designated a "Best Community for Music Education" by the NAMM foundation for the last 5 years, and frequently participates in international educational exchanges through the World Education Alliance, with students traveling to China, Germany, and Hong Kong. SBRSD music students frequently perform at State and Regional Honor Ensembles, with 65% of graduates participating in musical ensembles after graduation from high school. In addition to his teaching, Mr. Clark is also the Music Director at Grace Church in Great Barrington, Massachusetts.
Mr. Clark, a 2019 Berkshire County "40 Under 40" is a PhD Candidate in Music Education at the Hartt School of Music in Hartford, Connecticut. His research interests include the use of improvisation in the choral classroom, social justice, and how the religiosity of a teacher overtly or discreetly influences instruction. Mr. Clark's article on James MacMillan's Cantos Sagrados was recently published in the American Choral Directors Association publication The Choral Journal. He is a frequent honor choir conductor and presenter at state and regional music education conferences.
As a singer, Mr. Clark performs with the Boston-based ensemble Voices 21C. Voices 21C specializes in group improvisation, building narratives into performances performing music of marginalized voices, and Muslim choral music. Advocates for building cultural bridges, Voices 21C recently toured to Israel and Palestine, Mexico, and headlined the Choralies festival in Vaison-la-Romaine, France, in summer of 2019.
Gretchen Fairfield, Office Administrator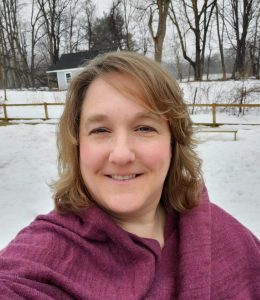 Gretchen serves as the Office Administrator for Grace Church. She oversees the day-to-day happenings of the office from managing voicemail and email to preparing weekly materials for worship services, managing accounts payables and supporting our Interim Rector, officers and volunteers in their ministry.
After completing a 3-month temporary position with Grace, Gretchen joined our support staff on a permanent basis in February of 2020.
A native of Iowa, Gretchen has made the Berkshires her home over the last 24 years with her husband, Jeff, and their three teenage children, Jamison, Ethan, and Jocelyn. An animal lover at heart her family has adopted 3 cats and 2 dogs and continues to foster feral kittens as needed. Gretchen also works for St. Paul's (Stockbridge) and St. Helena's (Lenox) and is a member of Zion Lutheran Church in Pittsfield.
Gretchen may be reached by voicemail at 413-644-0022 or by email, office@graceberkshires.org.