JOIN US ONLINE
Sundays at 10:00 AM View Sunday, July 19 service Password: bE3dG?3+
To join us each Sunday click here or call
+1 646 558 8656 US (New York),
+1 346 248 7799 US (Houston)
Meeting ID: 177 160 858
Password: 917937
View the Celebration of Ministry and Installation of The Rev. Jen Bloesch on Saturday, May 16, 2020 The accompanying program is here
Tuesdays with the Word at 7:00 PM
To join us Tuesday nights for bible study click here or call
+1 646 558 8656 US (New York),
+1 346 248 7799 US (Houston)
Meeting ID: 753 016 518
Passcode: 746804
Thursday Centering Prayer at 5:00 PM
Encouraging a practice of silence and stillness we focus on practices of Centering Prayer and Lectio Divina using scripture, art and music. All are welcome.
To join us Thursday nights for Centering Prayer click here or call
+1 646 558 8656 US (New York)
+1 346 248 7799 US (Houston)
Meeting ID: 203 314 800
Passcode: 578877
Books and Bread Online
September 9 at 7:00 PM
The book is Captain Courageous by Rudyard Kipling. Monique Kirchoff will lead our discussion. Meeting will end at about 8:00 PM. For more information email Peter at PetetheK at yahoo.com.
To join our discussion online click here or call
+1 646 558 8656
Meeting ID: 370 191 823
Passcode: 385337
Call the office at 413-644-0022 to leave messages
at Grace Church Office, 67 State Rd., Great Barrington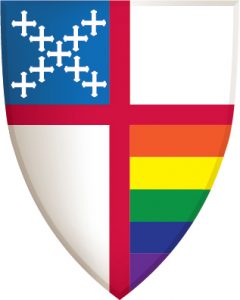 All are invited!
Step into Grace where strangers become friends. We are an Open and Affirming church. Every one of every age, race, ethnicity, culture, gender, sexual orientation, gender identity, physical or mental ability, or economic status is invited to join us as together we live out the Gospel message of love, forgiveness, service, and justice. No matter where you are in your spiritual journey—you are welcome here.
SERMONS AND UPDATES LINKS:
For sermons by The Rev. Dr. Janet Zimmerman and guest preachers, Tuesdays Child Newsletter, Updates and reflections posted in Abiding in the Presence of God you can click each item or use the Members tab above.
YOU CAN DONATE TO GRACE CHURCH HERE USING TITHELY