JOIN US ONLINE
Sundays at 10:00 AM Watch recent sermons – Watch a portion of the Gideon's Garden Celebration which was held on September 27 at Gideon's Garden here
To join us each Sunday click here or call
+1 646 558 8656 US (New York),
+1 346 248 7799 US (Houston)
Meeting ID: 177 160 858
Password: 917937
Sunday School at 11:00 – 11:45 AM
To join us each Sunday click here or call
+1  929 205 6099 (New York),
+1 346 248 7799 US (Houston)
Meeting ID: 859 9461 5863
Password: 508436
Tuesdays with the Word at 7:00 PM begins again September 29
Sermon on the Mount: A Beginner's Guide to the Kingdom of Heaven
Tuesdays, 7:00-8:30 pm, on Zoom
https://us02web.zoom.us/j/82609960553?pwd=U05FZ1FIZHhTeWNWbitkWlNOOFk3Zz09
or call in: 646-558-8656
Meeting ID: 826 0996 0553
Passcode: 446609
Dr. Amy Jill Levine, Professor of New Testament and Jewish Studies at Vanderbilt University, has built her career on helping Christians understand the Jewish context of Jesus' life and ministry. Her newest book, Sermon on the Mount, is a readable and thought-provoking look at these fundamental teachings from Matthew's gospel. Father Sam Smith, St. Paul's, Stockbridge will use this book (available in paperback or for the Kindle) as the guide to our six-week study, in partnership with the folks of Grace Church and Christ Trinity Church of Sheffield. Beginning September 29, we will gather on the Zoom platform on Tuesdays, 7:00-8:30 pm.
Thursday Centering Prayer at 5:00 PM
Encouraging a practice of silence and stillness we focus on practices of Centering Prayer and Lectio Divina using scripture, art and music. All are welcome.
To join us Thursday nights for Centering Prayer click here or call
+1 646 558 8656 US (New York)
+1 346 248 7799 US (Houston)
Meeting ID: 203 314 800
Passcode: 578877
Books and Bread Online
November 11 at 7:00 PM
The book is Tears of Salt: A Doctor's Story of the Refugee Crisis by Dr. Pietro Bartolo. Ginny Fletcher will lead our discussion. Meeting will end at about 8:00 PM. For more information email Peter at PetetheK at yahoo.com.
To join our discussion online click here or call
+1 646 558 8656
Meeting ID: 370 191 823
Passcode: 385337
Call the office at 413-644-0022 to leave messages
at Grace Church Office, 67 State Rd., Great Barrington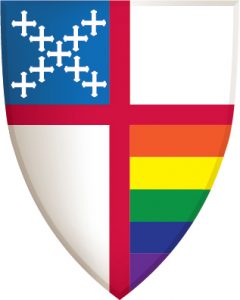 All are invited!
Step into Grace where strangers become friends. We are an Open and Affirming church. Every one of every age, race, ethnicity, culture, gender, sexual orientation, gender identity, physical or mental ability, or economic status is invited to join us as together we live out the Gospel message of love, forgiveness, service, and justice. No matter where you are in your spiritual journey—you are welcome here.
SERMONS AND UPDATES LINKS:
For sermons, Tuesdays Child Newsletter, Updates and reflections posted in Abiding in the Presence of God you can click each item or use the Members tab above.
You can donate to Grace's general fund, The Lee Food Pantry, Gideon's Garden or other designation through PayPal.
DONATE TO GRACE CHURCH HERE USING TITHELY