The Rev. Dr. Janet Whaley Zimmerman, Rector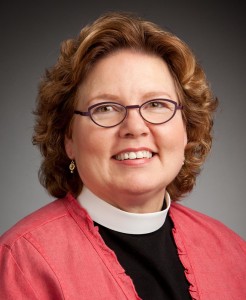 The Rev. Dr. Janet Whaley Zimmerman began her ministry with Grace Church in September, 2014.  Janet comes to Grace from St. Patrick's Episcopal Church and Day School in Washington, D.C. where she has served as Chaplain and Associate Rector.  At St. Patrick's she planned and led Chapel services, served as the Chair of the Religion Department, taught classes in religion, and supported the spiritual and pastoral needs of the children, families, faculty, and staff. In addition, she worked with the children in their many community service projects and participated as a member of the parish's partnership with St. Etienne Episcopal Church and School in Buteau, Haiti.  
Before coming to St. Patrick's, Janet worked as a teacher of children and later a university professor in Maryland and Texas training undergraduate and graduate students to work with children and youth with disabilities.  Following her ordination in 2009, Janet served as Curate at All Saints' Episcopal Church in Austin, Texas where she preached, lead worship and provided pastoral support to the community.  She also served as Director of Children and Adult Christian Formation, taught adult formation classes, developed and supported small group ministries, and organized and trained lay pastoral ministers.
Sey and Janet have three adult sons.  Patrick and his wife Katherine Carroll live in Albany, New York with their three children, Luke, Beth, and Ian.  Patrick is an Emergency Physician at St. Peter's Hospital.  Katherine is an architectural historian with a Ph.D. from Boston University. Thomas attends graduate school in Boston at The Fletcher School of Law and Diplomacy. Frank works as an Architect and Urban Planner at Perkins Eastman in New York City.  All three sons and their daughter-in-law graduated from Williams College.
Chris Clark, Choir Director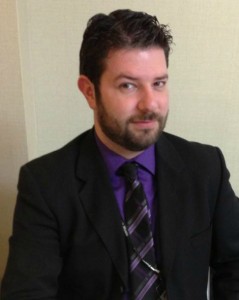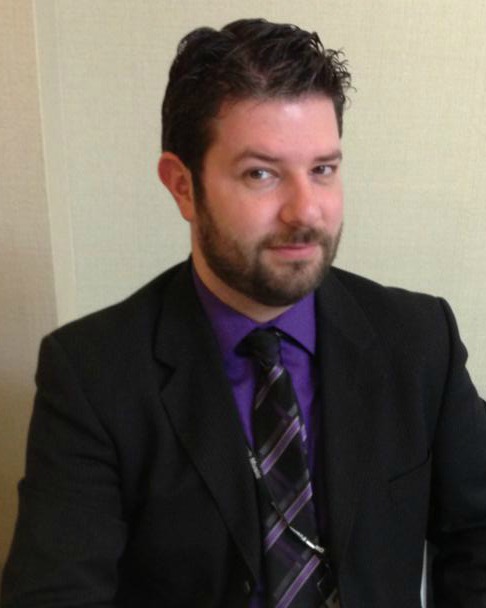 Chris Clark, a native of Ashtabula, Ohio, completed his undergraduate studies at Cleveland State University with a Bachelors in Music Education. While in college he performed in the Cleveland Orchestra Chorus, the Cleveland State Choral, and in a variety of musicals and churches. He has performed under or worked with a large number of well-known conductors, including Bob Porko, Rene Clausen, David Zinman, Pierre Boulez, Betsy Burleigh, Peter Phillips, and Franz Welser-Most. Also during undergrad, Mr. Clark was associated with the Contemporary Youth Orchestra Chorus, becoming its Chorus Master from 2003 through 2005. While involved with this youth chorus, he performed with such artists as Pat Benetar and Neil Giraldo, Graham Nash, Jon Anderson, and the rock band Styx.
In 2006, Mr. Clark was appointed as the Director of Vocal Music for Tinora High School, in Defiance, Ohio. He conducted the Women's Chorus, Men's Ensemble, Chorale, Sensations chamber choir, as well as Junior High Ensembles. His ensembles frequently earned superiors at OMEA State Adjudicated Events, toured locally and nationally, and performed on concerts with local colleges.
Recently, Mr. Clark graduated from Bowling Green State University with a double Masters Degree in Music Education and Choral Conducting. He was the Graduate Assistant for the Collegiate Chorale, Men's Chorus and the University Choral Society, as well as director of the pop a cappella group HeeBeeBGs. Mr. Clark was the director of the Siena Heights University Mixed Chorus, as well as a voice teacher at that university. In 2011, he presented a session at the Ohio Music Educators Association Conference, in a session titled "It's Not Dumbed Down! Choral Music for Class C Mixed Choirs and Tips to Performing It Well". Mr. Clark was also the Music Director of the Choraliers, a community choir in Toledo, and Director of Music at Christ United Methodist Church in Oregon, Ohio.
Since moving to Massachusetts, he has become the Director of Music for the Southern Berkshire Regional School District, where he teaches choir in grades 3-12. His Madrigal group won first prize in the inaugural Lenox Caroling Festival, beating out collegiate and professional ensembles to claim the title. He performs regularly in the Berkshire area, directing the Sheffield Messiah Choir and the Albany Gay Men's Chorus, Assistant Directing the Cantilena Chamber Choir, and being a section leader in the Stockbridge Festival Chorus. Mr. Clark lives in Lee, Massachusetts with his wife, Courtney.