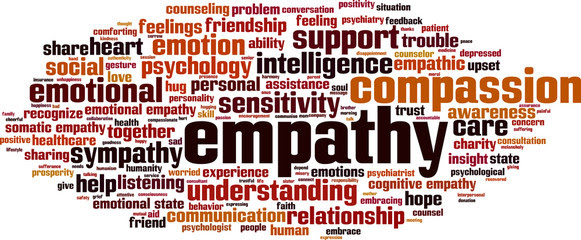 Lenten Opportunities: 
            Widening Our Circle, Deepening Our Connection. 
Tuesdays through Lent

12:00 noon

or

5:30 PM

(two offerings, same information)
Crissey Farm
Soup, bread, and conversation.
In Lent we will be joining other Episcopal and UCC churches in the Southern Berkshires to explore how we can grow wider and wider circles of compassion that allow us to be Christ's face, hands, and feet in the world. We are invited to learn from each other and draw from our own unique gifts and challenges to support one another as we engage fully in God's kingdom.
A suggested donation of $8 will cover lunch.
Please let us know if you are coming so we will have enough for all.
We hope you will join us.
Episcopal Relief and Development Lenten Meditations. 

You are invited to take a booklet to accompany you on your Lenten journey.

Vestry to Parish Leadership Day Springfield, MA. 

Your Vestry will be attending Parish Leadership Day in Springfield on

Saturday, March 17

. It is a day of learning and visiting with vestries from across our Diocese to better serve our church and our larger community. Please keep them in your prayers that the day is rewarding and travel is safe. Please also thank your Vestry for generously sharing their time, their gifts, and their prayers for us all.

Celebration of the 150th Anniversary of W.E.B. Du Bois's birth in Great Barrington.

The celebration, has begun and will continue throughout 2018. Be a part of the festivities recognizing our native son, a towering figure of the 20th century.
There will be events for all.

Help neighbors with tax preparation.

Volunteers are needed.

The Berkshire United Way is beginning a new project.
The Volunteer Income Tax Assistance program provides free tax preparation for individuals and households with low to moderate incomes.
The hours are flexible and training is provided.
If interested, please call Berkshire United Way's Julie Singley at 413-442-6948 ext. 32.

Click here for the
Grace Church calendar

GRACE CHURCH INTERCESSORY PRAYERS

Members of the Parish Family: The Rev. Ted Cobden, Linda White, John Breasted, Ken Frye, Edna Leavenworth, George Raymond, Ed Hutchinson, Valerie Smith, Elinor Hamill, Pam & Bill Drumm, Dick Gore, The Rev. Frances Hills, The Rev. Virginia Vogel-Polizzi, Mimi and Dick Alford, Doreen Hutchinson, Barbara Turner, Rick Gore, Pennie Curry

Others we love: Debbie Losaw, daughter of Rosemarie Blakely, Ashley Gangell,Barbara and Zeke Hills, sister-in-law and brother of Francie Hills, Michael Billing, Joy Saville,Diane Meskill,Charles Olegar, Jane Williams,Jay King, John Belizzi,Carole Chapple, Christy Yeo, Kathy O'Brien, Cooper O'Brien, Rosalind Haywood, Colonel John Tryon, nephew of Anne Andrews and all who serve our country.

Those who have died:Lillian Forrest; Nathaniel Sayles, son of Nate Sayles; Arthur J. Gangel, Sr., grandfather of Kyle Gangel; Holly Raymond, sister-in-law of George Raymond.

Those on the Grace Church Cycle of Prayer this week:

Sally Vaun and Virginia & Frank Vogel – Polizzi.

Our world: For those vulnerable to the changing winds of politics, warfare, natural disasters, and human retribution.

The many ministries of our local community and the Diocese of Western Massachusetts:especially for our partners at St. Paul's, Stockbridge and the Rev. Sam Smith; Christ Trinity, Sheffield and the Rev. Erik Karas; and our Bishop, the Rt. Rev. Dr. Douglas J. Fisher; the Mampong Babies' Home in Ghana;St. John's, Ashfield.

The Church's wider mission: The Society for the Increase of the Ministry

Lillian Forrest.

On

Friday, February 9

, our beloved Lillian Forrest died at Berkshire Medical Center. Her family will celebrate her life on

Saturday, May 12

. Details will follow. May God who has welcomed Lillian into eternal life and love, hold her family and friends who mourn her.

Please hold in your prayers

Dick Gore who is healing at home,

Elinor Hamill who is at Fairview Commons,

Barbara Turner who is healing at home, and

Meredith Haider who is healing at home.

They would appreciate cards and visits.

Prayers for Charles Olegar and Jane Williams. Charles, organist and music director at St. James for eight years, and his wife, Jane Williams would appreciate your prayers. You can send your love to them through card and notes at 131 Belleview, Troy NY 12180.

We need people: 

Acolytes, choir members, lectors, hospitality leaders, healing ministers, Eucharistic visitors

We need people who are willing to offer their gifts as acolytes, choir members, lectors, hospitality leaders, healing ministers, Eucharistic visitors.

Prayerfully consider ways you can support the work of this church community. Each of us have something to give that the world desperately needs.

Check out our Annual Meeting Booklet here

.

ROTA

| | |
| --- | --- |
| | |
| Welcome Table | Marcia Doelman, Ed Hutchinson |
| Acolyte | Kathy Clausen |
| Lector | Sue Gore |
| Intercessor | Tom Doyle |
| Chalice | Viola Bagnaschi, Dutch Pinkston |
| Healing Team | Virginia Vogel-Polizzi, Sue Gore |
| Flowers | Lent |
| Altar Guild | Debbie Holmes, Monique Kirchoff |
| Coffee Hour | Gore, Anderson |
| Counters | Rick Gore, Ed Hutchinson |

John Breasted is at Fairview Commons and would enjoy having visitors. You can call at

(413) 528-4560

.

A Gratitude Moment

The priest invites the congregation to take a few moments to think of one thing during the past week for which they are grateful.

After some time the priest invites anyone to share their gratitude with the congregation by coming to the microphone.

 

Bible Study

 

 

Tuesdays with the Word


7 to 8:30 pm.


There is no required reading, just bring yourself and a curiosity about what this Evangelist has to say to us  today.




 Grace Church Office

Birthdays and Anniversaries Celebrated on Sundays

Following the announcements we invite up all celebrating birthdays and anniversaries so we can share in your accomplishment and joy.

Tutors needed for The Literacy Network of South Berkshire

.

No prior teaching experience is necessary.

All you need are curiosity, patience, and a willingness to help your neighbors!

Training and support for tutors is provided. 

COME SING WITH US!

Are You A Choral Singer?

Contact Lee Cheek or anyone in the choir.

Why Join the Choir?

It's good for your health

Studies have shown how

choir can improve your health

 – it's fantastic brain food. Brain game exercises are all over the place with the Nintedo 3DS or sudoku. Well why not start keeping your mind healthy by making music?

Here are a few things you'll see improve with choir

Multi-tasking  – you've got to watch the conductor, keep an eye on the music and know when to come in
Memory – you've got to sing by heart sometimes
Focus – concentrating for an hour on a performance
Math – Yes, you've got to count!

Contact Chris Clark, Music Director, or Lee Cheek, chorister

John 12:20-33

Now among those who went up to worship at the festival were some Greeks. They came to Philip, who was from Bethsaida in Galilee, and said to him, "Sir, we wish to see Jesus." Philip went and told Andrew; then Andrew and Philip went and told Jesus. Jesus answered them, "The hour has come for the Son of Man to be glorified. Very truly, I tell you, unless a grain of wheat falls into the earth and dies, it remains just a single grain; but if it dies, it bears much fruit. Those who love their life lose it, and those who hate their life in this world will keep it for eternal life. Whoever serves me must follow me, and where I am, there will my servant be also. Whoever serves me, the Father will honor.

"Now my soul is troubled. And what should I say-'Father, save me from this hour'? No, it is for this reason that I have come to this hour. Father, glorify your name." Then a voice came from heaven, "I have glorified it, and I will glorify it again." The crowd standing there heard it and said that it was thunder. Others said, "An angel has spoken to him." Jesus answered, "This voice has come for your sake, not for mine. Now is the judgment of this world; now the ruler of this world will be driven out. And I, when I am lifted up from the earth, will draw all people to myself." He said this to indicate the kind of death he was to die.

 

Thank you to our hard working volunteers: 

Mimi and Richard Alford

Sally Brooke

 Kathy Clausen
John Cheek

Sue and Rick Gore

Doug Happ

Debbie Holmes
Margaret Layton

George Raymond

Grace Church Book Club

      

March 14

6:00 PM

Tattoos on the Heart: The Power of Boundless Compassion
by Gregory Boyle

Host: Zimmerman

Discussion Leader: Dindy Anderson

Dinner

Appetizers, wine, soft drinks, main dish, side dishes, dessert, decaf and tea.

One main dish serves 8 people.

Discussion begins at

7:45 pm

regardless of whether it's a Dinner gathering or an A&E gathering.

Meeting is over promptly at

9:00 pm

Participants should call the Host if they plan to attend but have not signed up at Grace Church.

If you are a "regular" and are not planning to attend, please let the Host know.

Contact: Sey Zimmerman for details

at

 

Please join us for our monthly gathering of good food and wonderful conversation. All are enthusiastically welcomed.

Just let George Raymond know so there will be room

 If you have not come before, take this opportunity to join us.

  

 

 

We Need Your Help Building a Healthy South Berkshire County

Come meet your neighbors at a Community Conversation where we ask for your input. 

Everyone is welcome.

          –What kind of community do we want to live in?

          –What's working? What needs are not being met?

          –What can be improved, so that all health needs are better met?

Fairview Hospital has partnered with East Mountain Medical, & CHP alongside BCAC, Berkshire South, BHRSD, BMC Psychiatric, BVNA, Elder Services, Grace Church, Multicultural Bridge, RSYP, VIM, other Community Organizations, and residents.

 

Stockbridge Town Hall

Community Room

50 Main St, Stockbridge

 

  

The Berkshire Immigrant Center is now settled in the St. Stephen's building on the second floor.

Centering Prayer Gathering

Join us in Centering Prayer at the Grace Church Chapel. Encouraging a practice of silence and stillness we focus on practices of Centering Prayer and Lectio Divina using scripture, art and music. You are welcome to join us.

Thursdays, 5:30 to 6:30 pm

Support the Berkshire Immigrant Center

The Berkshire Immigrant Center stands with and supports our immigrant and refugee neighbors. BIC's work and mission is more important than ever. Please consider donating $25, $50, or $100 or more to support BIC's work with our local immigrants and refugees.

You can donate on-line at www.berkshireic.org A wonderful gift for someone you love.

Support Ascentria Care Alliance.

Worcester, MA

Ascentria Care Alliance provides resettlement resources for refugees who have received extreme vetting by the U.S., are sponsored by the United Nations, and invited to live in our country. Please consider financially supporting Ascentria and calling to learn about volunteering. Ascentria in partnership with a national network of volunteer organizations, the U.S. Department of State, and the United Nations High Commissioner for Refugees is doing God's work in caring for the most vulnerable in our world.
You can donate on-line at

http://www.ascentria.org/donate-today or call them at (774) 243-3900 to learn about volunteering.

Sunday

Liturgy on your iPad or tablet!

Swap your worship bulletin for the liturgy on your iPads or tablets?

Using a tablet allows you to adjust the size and contrast of the print.

It also can help us be more responsible by saving paper.

If you would like to receive the emailed worship bulletin that goes out

on Friday

by

noon

, please email Janet or Maria at 

graceberkshiresma@gmail.com

.

"CHANGE THE BABIES"


Please put your loose change in the jar that will be at the Welcome Table. This money that is insignificant in our day-to- day life is life-giving for these babies and those who care for them.

It costs about $1500 a year to support a baby and the Diocese's goal is for one congregation to support one child for those years.  

Eucharist & Healing Prayers

At Crissey Farm

Children's Sunday School during the service and a special prayer for them at the end of the service.

 Eucharist and Healing Prayers   

For Janet's sermons click

here

.

On occasional weeks there will be a reflection by Janet. Click

here

.

Vestry Minutes are posted on our

website

OFFICERS

Class of 2019

Junior Warden

Class of 2020

Sarah Sieber
Dindy Anderson

Treasurer

Sue Gore

Class of 2021

Anne Andrews

Dutch Pinkston

Clerk

You can now donate to Grace Church through PayPal.

GRACE CHURCH

An Episcopal Community in the Southern Berkshires

The Rev. Dr. Janet Zimmerman,  Rector

Assisting Priest:  The Rev. Virginia Vogel-Polizzi

Mailing: P. O. Box 114  Great Barrington, MA 01230

Maria Mayorga

Office Assistant

Janet's office hours: Tues.-Thurs.

9:00am

-12:00pm or by appt. 

413-644-0022